Access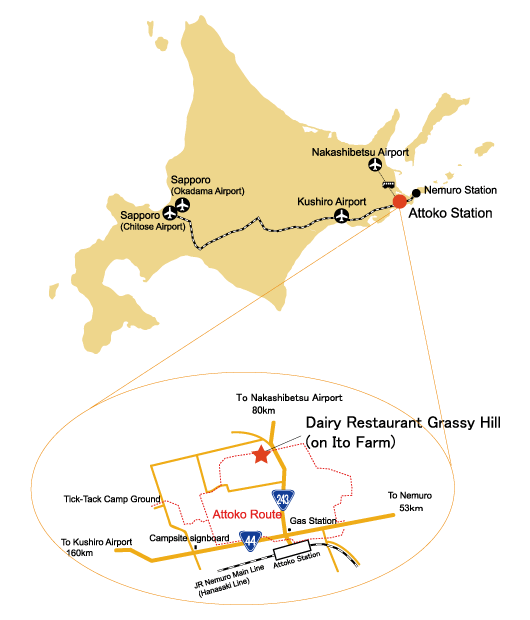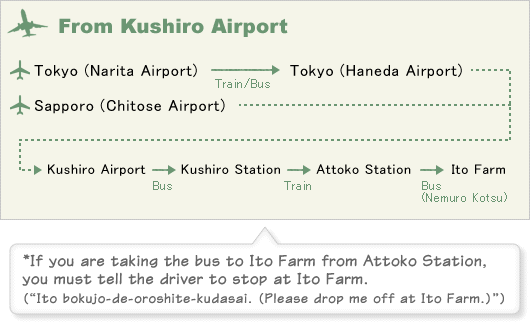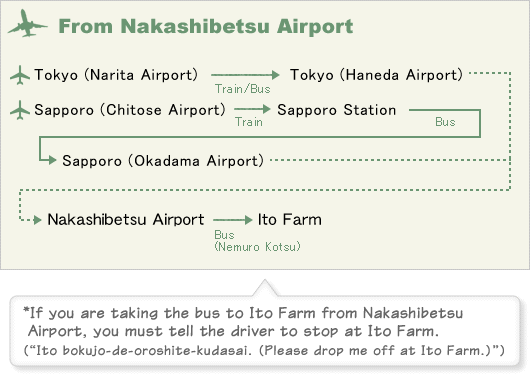 When using the Nemuro Footpaths, please be sure to stop by the "Grassy Hill" Dairy Restaurant on Ito Farm, which serves as a reception area for the footpaths.
We will provide you with maps for each route and give you a quick explanation of the regulations and guidelines. Maps are available for 300 yen each. This route map with a stamp provided at the reception is to be used as a pass for each route. Please note that each person is required to carry this while using these footpaths. In the areas of bird sanctuary and national forests, the ranger may request you to present this map.
* There is no specific valid duration for this map.

The bird sanctuary gate on the Bettoga route is usually locked.Please inform the staff at the Ito Farm reception area if you want to visit the sanctuary, and we will give you the key.